Michael T. Mantzke
President and CEO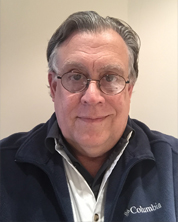 Since 2007 Michael Mantzke has served as president and CEO of Global Data Sciences Inc. Michael's ability to view a problem from the perspective of the business client, and formulate an executable, affordable solution has earned him a strong reputation among business and technology leaders in some of the world's largest manufacturing companies. With more than 30 years of experience working with such household brands as First Alert, Sunbeam, and Coleman Powermate, he has helped organizations transform their operations, realize sustained success, and avoid pitfalls which can paralyze a successful business. Today he is considered one of the leading thought leaders in the digital world.
Prior to forming Global Data Sciences, Michael was CIO for Powermate Corporation and before that held numerous technology and engineering roles at Sunbeam Corporation. In addition to his role at Global Data Sciences, Michael is a member of the board of directors for the Spectrios Institute, an organization that serves and treats people with low vision challenges regardless of income. In his role, he leads the technology and innovation thrust for the institute.
Michael studied electrical engineering and computer science at North Central College in IL. He holds a degree in criminal justice with a focus on fraud and forensics from the University of Phoenix. In addition, he earned a certification from the Massachusetts Institute of Technology in the field big data and social analytics.
Tony Kirkpatrick
Director of Supply Chain Logistics
Tony Kirkpatrick has 30 years of experience in high-volume manufacturing in such roles as production manager, supply chain coordinator and process developer. He is recognized for his outstanding instincts and remarkable ability to quickly assess complex manufacturing processes and formulate action plans. Tony is directly responsible for increasing clients' operational efficiencies between 65% and 95%. His grass-roots approach to assessment and communication with plant personnel enables him to gain additional insights otherwise masked by the layers of management between the shop floor and the boardroom.